Hey everyone so it is that time again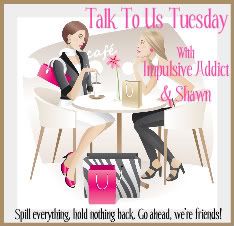 This is when I link up with my lovely ladies IA and Shawn but I am gonna put a little twist on this and also link up with Mamarazzi (who I have not linked up with in a while) for a duel Talk to Us Tuesday and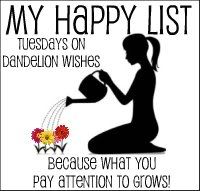 I am linking the two about an experience that I recently had that makes it to the very top of my happy list so here we go!!
On October 1, 2011 one of my dearest friends, Melissa, gave birth to my nephew Jayden.
No he is not my biological nephew and yes I do have biological nephews but he is just so special because i was actually there at the hospital to see him when he was just a few hours old. He is so precious and so sweet!! I remember when his mom, so weird yet proud to say, first told me she was pregnant. She called me and said "Guess what? You're going to be a titi" I was like OMGIGI are you serious? I am just so in love with this baby. When I go to the hospital with our other friend we walked past all the babies and there was a baby Ramos and I knew automatically that that was him! He is just so precious and he loves when you sing to him and just talk to him. I am just so over joyed with being a new titi again. Since I am not really all that close to my brothers because of the physical distance and the age difference i have never met my nephews but this one I vow to be in his life!! To spoil him rotten! I just love children so much and I can't wait to become a mother myself one day. That was what I wanted to talk about and thank you ladies for giving me the chance to express my happiness.
Loves and likes ya <3
Gigi
Taken yesterday at only 11 days old Lol covering his face