Hey so I am doing another post under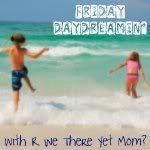 You are suppose to
1. Post your favorite vacation picture and tell us a little about it.
2. Grab the "Friday Daydreamin'" button and link up your post below.
3. Visit some of the other amazing vacation photos that have linked up (and leave some comment love!)!
4. Let the Daydreamin' begin!
So my favorite vacation was People to People Student Ambassadors trip to Australia but unfortunately I lost all the pictures in a fire :(. So I picked my second favorite!
CALIFORNIA!!!!!
Ok so it technically was not a vacation because I was living there going to school! But everyday out of NYC is a vacation to me lol! Anyway I loved California I made awesome friends that I still talk to on a regular bases and awesome memories that I can't wait to relive when I move back.
Jeremiah's Frat parties this is me and "M"
A Valentine's DAy date to Universal City Walk
Jeremiah and I million trips to Walmart at like 3am because we are board
Going to Norco to get lost lol
(I didn't really wanna key up cars it was a sarcastic comment to something he had said prior to the video that we made into a joke that we still us today lol)
We past the "exist", which ps NORCO does not have an exist off the 60, had stop at a gas station and get directions yea lol that was the best adventure ever!!!
At Mavericks most AWESOME BAR!!! Because they do not id check during the week lol ;)
Happy Birthday Green (Girl in purple)
This is us with a not so local local named Travis lol loved him!!!
Ok so California is my favorite place on earth because it has In-n-Out Burger, it has Norco lol, it has Jack In the Crack, but most of all it has my besties and memories and life experiences I will never forget! That is way EVERYDAY I dream of returning lol
What is your Friday Dreamin?
Ohh if you wanna see more Cali videos check it out:
Shots with my former co-worker